Your shopping cart is empty!
English Dawn White Gardenia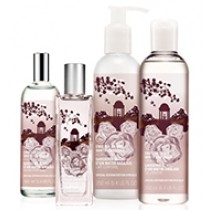 A FRESH, FLORAL AND DELICATE FRAGRANCE. THIS GLORIOUS SPRING SCENT OPENS WITH A SPARKLING TOP NOTE OF BERGAMOT, AND THEN DEVELOPS INTO SUBTLE TUBEROSE ACCORDS AND DELICATE WHITE GARDENIA NOTES - TAKING YOU ON A UNFORGETTABLE JOURNEY.
There are no products to list in this category.